Fairbridge Capital Management aims to provide a more customized and personalized approach to personal finances without the bias that comes with larger financial institutions.
It's an unfortunate reality that at certain institutions advisors may be influenced by commissions on products. In some firms, quotas exist for certain financial products and while they may also happen to be a fit for you and your objectives, you may still be left wondering if they would have suggested it had the monetary incentive not been in place.
You can see how the mere presence of a possible commission on some products over others would place a cloud over the advice given to you.
What Are Your Advisors Really Recommending?
If you've previously worked with a financial advisor who was strongly recommending a product or service, you might have thought:
"Was this the best solution for me? Or was the advisor just selling their in-house solutions to meet their company quotas?'
The Fairbridge Difference
Simply put, our growth comes from clients paying us for our services, NOT from additional commission revenues from product sales.
Having spent time in big institutions, we found their practices of quotas and commissions on products inconsistent with our ideas of serving clients. Our hope has been to provide our clients with the best solutions available in the marketplace and truly provide conflict-free advice.
Wall Street is set in its ways, but we are here to create an impact and slowly implement change in the industry.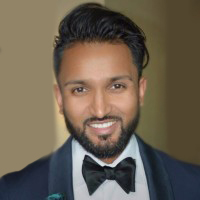 Rushi is the Principal and Founder of Fairbridge Capital Management, LLC and has over a decade of experience working in the investment industry. He began his financial services career with Merrill Lynch and then went on to become a proprietary trader at a New York Stock Exchange member firm where he helped create a highly profitable derivatives strategy.
Prior to founding Fairbridge, he created and managed his own hedge fund and served as a top performing financial consultant for high-net-worth clients with TD Ameritrade.
Rushi graduated from Rutgers University with a Bachelor of Science degree in Economics. He is a Registered Investment Adviser holding a Series 65 license and is a candidate for CFP® certification.